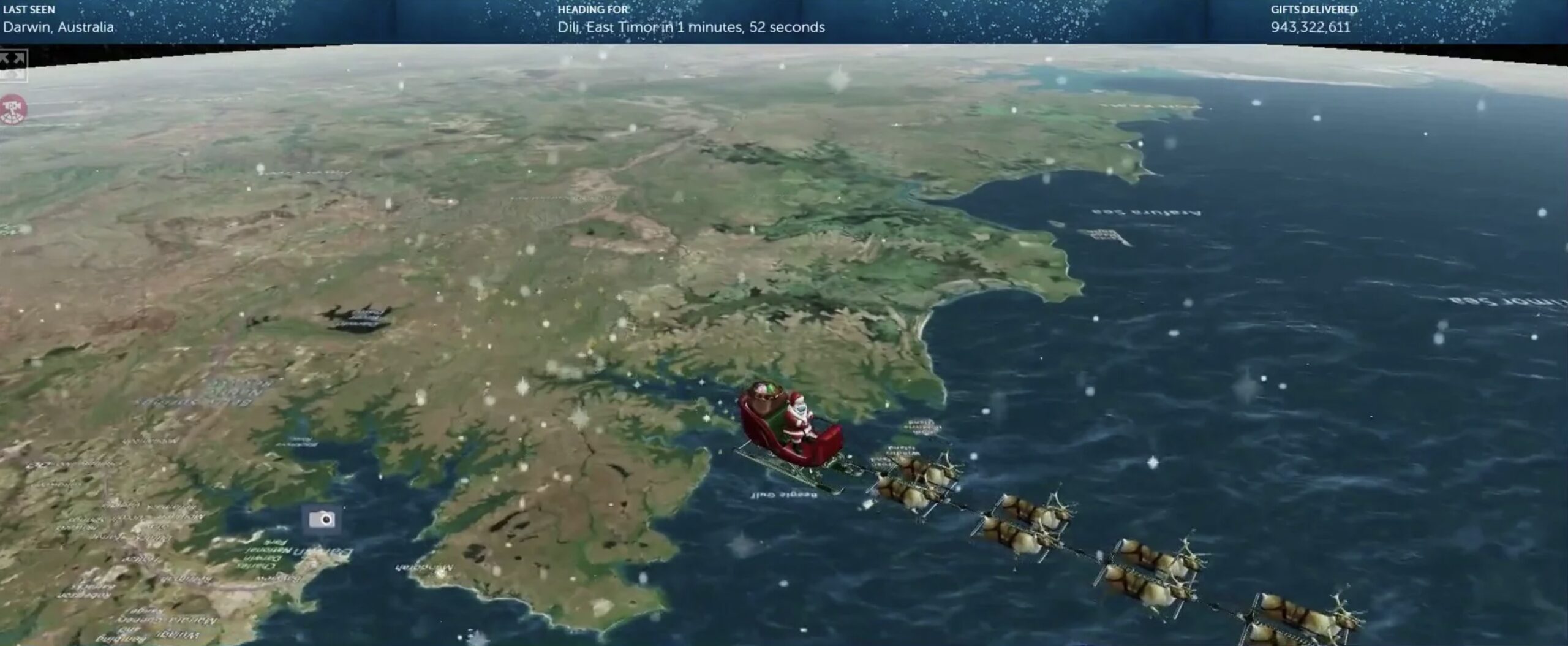 Tracking Santa: Introducing OSINT to the Young Sleuths
Jingle bells. Frosty the Snowman. Baked cookies. The festive season is arguably the best time of the year, especially for kids! So that's why I'll highlight Santa Tracker for this blog entry. 
Santa Tracker is exactly what it sounds like: a live tracker of Santa's position while conducting his global present-delivery operations. It can be accessed via the website or through Android and iOS apps. 
Santa Tracker displays a 3D model of Santa's sleight as it moves across the Earth. The user interface shows a live present count as well as Santa's last sighting and next destination. For those familiar with flight trackers, Santa Tracker is similar to FlightRadar24's 3D view. 
Santa Tracker is brought to you by North American Aerospace Defense Command (NORAD), the joint American-Canadian military command responsible for aerospace warning, aerospace control, and maritime warning. NORAD has been running the Santa Tracker every year for the past 67 years. 
Santa Tracker is the ideal kid-friendly introduction to OSINT. And it's festive-themed! Knowmad OSINT highly recommends this tool as a light-hearted introduction to the world of OSINT for the young sleuths. 
NORAD will start tracking Santa on December 24th. 
Happy Holidays everyone, and a Happy New Year from Knowmad OSINT!
Vlad Sutea
---